Hello Everyone,
In case you didn't know, I love dressing up. Parties, socials or events, I love making a costume and getting the face paints out.
This year may possibly be my last Halloween at university, so I'd like to pull out all the stops. I've had a few costume ideas based off clothing and fancy dress I already own, but I just wasn't feeling inspired. My boyfriend suggested 'Frozen', and like many people, I am obsessed with the Disney smash hit based on Denmark's own Hans Christen Andersen's Snow Queen. Thus began my google search and to be honest, I found it difficult not to laugh. Below are some options of 'Frozen' fancy dress outfits.
Olaf
The first one isn't too bad. I'm guessing it would be pretty warm inside and the face is a bit creepy but I does look like Olaf.
I don't really know what to say about the second one. Labelled as 'Sexy Olaf', I feel a bit weirded out by this outfit. not to mention, October is cold in the UK. You would definitely freeze to death, especially if you're out in Newcastle!
I actually like this Olaf onesie. It's cute, looks comfortable and it is also quite clearly Olaf. It is definitely my choice of costume.
Anna
Thankfully there we're too many awful choices when it came to Anna. The first one is cute and quite simple. I think I would paint or stitch on the dress details on to the bodice and skirt so it wasn't
so plain but overall it isn't too bad.
.   
This is just a dress with the patterns printed on. It looks okay and would do if you were pushed for time or money but I think it looks quite cheap.
The last one is probably the best one. It's the most accurate and I honestly think it looks the prettiest. I'd happily go out with that dress on and build snowmen all day long.
Elsa
I feel like I have ordered these from bad to best.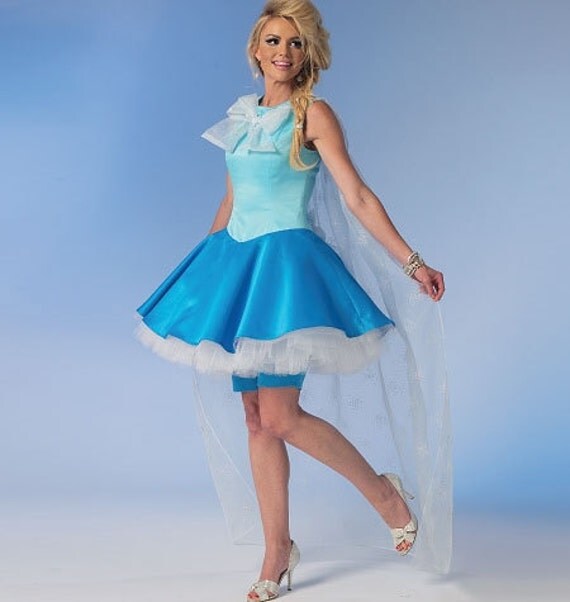 The first is cute, but it doesn't really have much to it. For Elsa I'd expect some glitter or something on it. I'm also not keen on the what look like blue cycle shorts underneath.
The second one was labelled 'Sexy Elsa'…. It's awful. It just looks so tacky and PVC.
I'd say the same for the third dress. It's trying way to hard to be sexy and maybe it's just the way it's been photographed but it just looks so wrong and weird.
The fourth one I feel is more along the right track. I'm not too keen on how short it is. Elsa is a Queen you know.
The fifth is a big improvement on all of the dresses but maybe too much with the giant sequins along the bodice.
Last but least, my favourite (that would still be reasonably affordable). I love the colour and the train and just everything about this dress. There's no giant slit up the side, and it just looks like it would flow really nicely. I'd probably wear this at like every posh event I am ever invited to as well.
I'm still not 100% sure on what I want to be this year, but I will definitely let you know. If you've found any awful or awesome Frozen costumes post them in the comments, or post a link to your favourites.
Peace and Love,
Tyveloser
xoxo
* All pictures were found using Google Images *